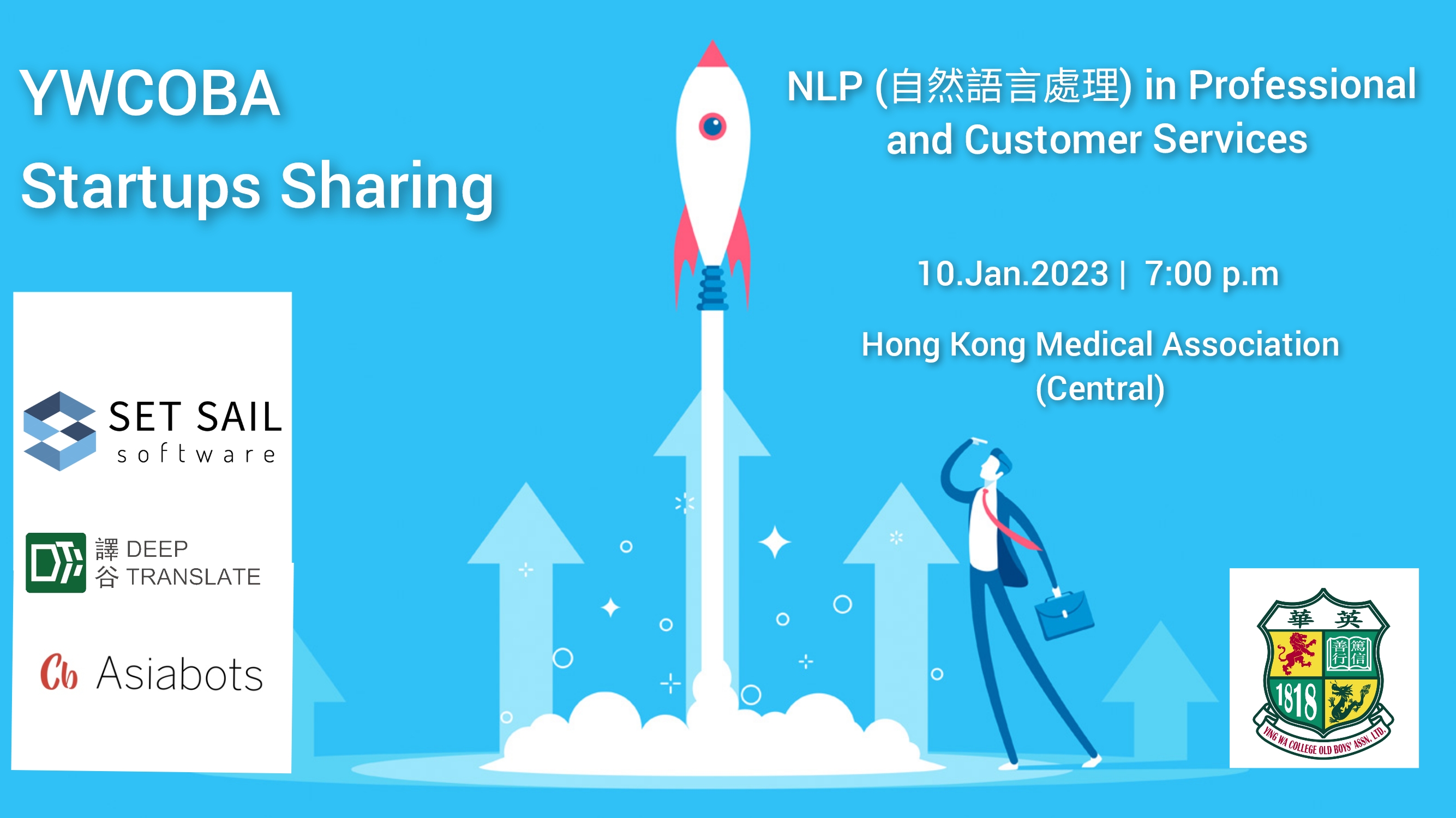 Date: 10 January 2023 (Tue)
Time: 7:00 p.m – 10:00 p.m
Place: Hong Kong Medical Association – Central Club House
2/F, The Chinese Club Building, 21-22 Connaught Road Central, Hong Kong

Fee: HK$400 for members / HK$480 for non-members / HK$200 for GAP member university student

(Chinese banquet is included in the dine-out sharing talk)

Guests of Honor:
Colin Hong 洪振東 (YWC 1988)
Co-founder and CEO of DeepTranslate

Chris Shum 岑潮輝 (YWC 1995)
Co-founder and CFO of AsiaBots

Jovian Ling 林正輝 (YWC 2003)
Co-founder and CEO of Set Sail Software

For seat reservation, please learn more and register via the link ( https://bit.ly/3WrBCb9 )! Come with your missed classmates and make it a YWC reunion for yourselves!!