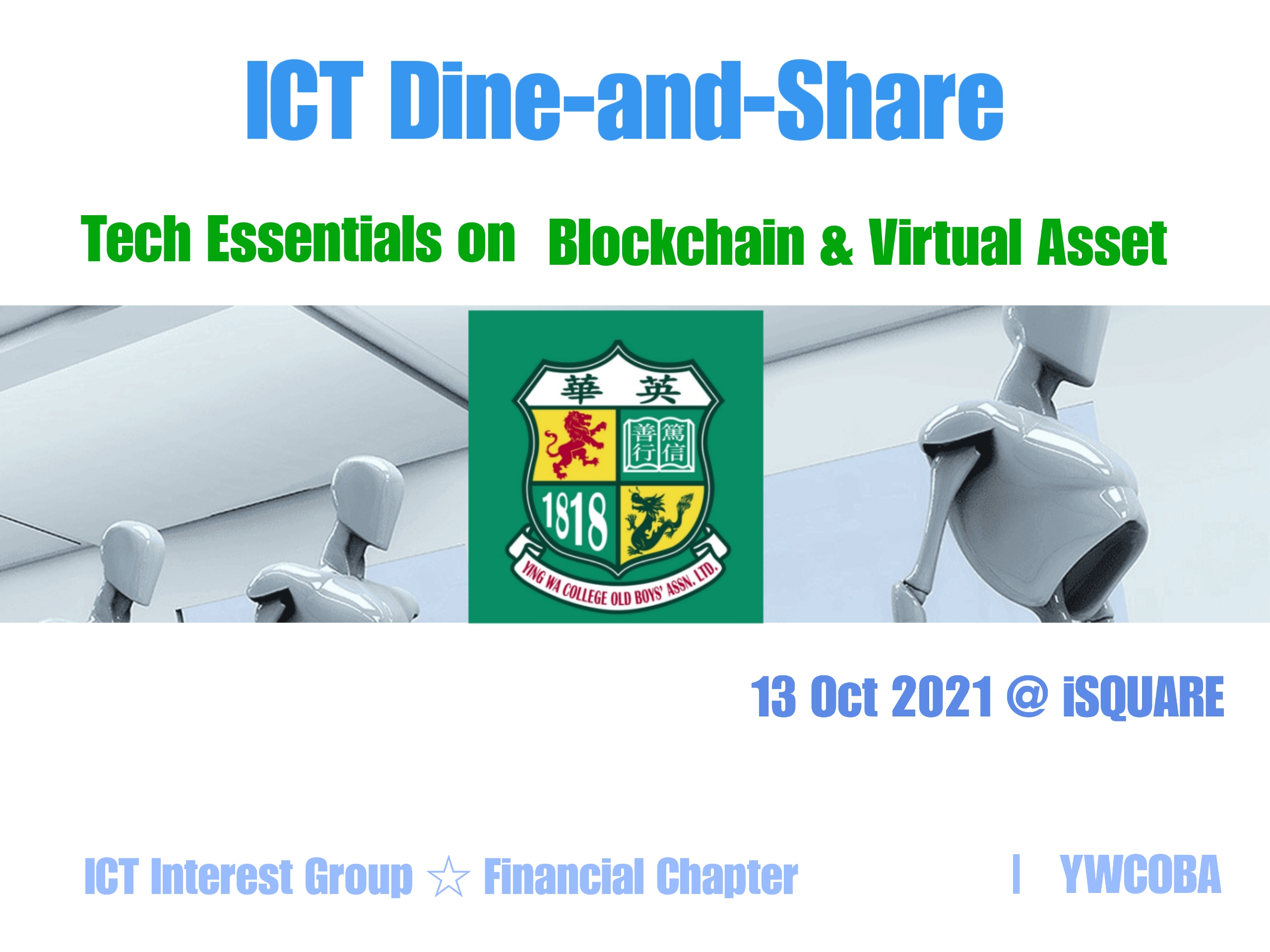 Dear Fellows,
YWCOBA ICT Interest Group and Financial Chapter join hands to host a dinner gathering on 13th October 2021 (Wed) for members who are interested in the latest development of Blockchain and Virtual Asset as well as their applications in different fields.
Ying Wa fellow Louis Tse (1988), who has been well exposed to the financial services / fintech sectors, will act as moderator to discuss with two guest panelists Rico Tang (Senior Manager, FinTech Cluster of Cyberport Hong Kong) and Simon Au Yeung (Head of Strategic Initiatives of HashKey Group) about the above said emerging technologies.
ICT Dine-and-Share
Date: 13th October 2021 (Wednesday)
Time: 7:00 p.m to 10:00 p.m
Venue: iSQUARE, Tsim Sha Tsui, Kowloon
Fee: HKD380 per seat for YWCOBA members // HKD430 per seat for non-members
(Chinese banquet included in the dine-out sharing talk)
Grab the chance to interact with the technology pioneers live and in-person! To secure the limited seats, please register online with Google Form at earliest convenience and before 10th October 2021 (Register Now). Should you have any questions, just feel free to send an email to info@ywcoba.com for assistance.
Besides, you're welcome to join the WhatsApp of YWCOBA ICT Interest Group to cultivate ideas exchange regarding ICT matters. Simply click the link (https://qrgo.page.link/CZPzB) to learn more about it and register the WhatsApp group at your convenience!!
Best regards,
YWCOBA ICT Interest Group