The Mentorship Scheme and the Career Day of Ying Wa College will be launched at 9:00am on April 25th, 2015 ( Saturday ) in the Noble Hall of Ying Wa College.  We cordially invite you to become one of the mentors of the programme.
The Mentorship Scheme and the Career Day were first launched in 2009.  While the Mentorship Scheme is initiated by the Old Boys' Association and the Student Council, the Career Day is an English-Careers education cross-curricular project in which students interview old boys and write up a career research report as a piece of English language homework.
Through interactions with old boys, students are able to gain insights into their aspired careers and possible career paths.  Meanwhile, the programme promotes the bond between students and alumni, bringing Ying Wa Boys of different times together and strengthening the Ying Wa Spirit.
Attached please find the details.  If you agree to join the programme as a mentor, please kindly provide your personal details by filling in the attached excel file and send it back to ywcms1415@gmail.com .
Should you have any enquiries, please do not hesitate to contact Chelton Tsze at 66060860 (tel / whatsapp) or e-mail at cheltont@yahoo.com.hk .
1415 Mentorship Scheme Proposal
1415 Mentorship Scheme Guidlines
1415 Mentorship Scheme Invitation Letter (with sc paper)
1415 YWC Mentorship Scheme Mentor List Form
Group photo of Career Day 2015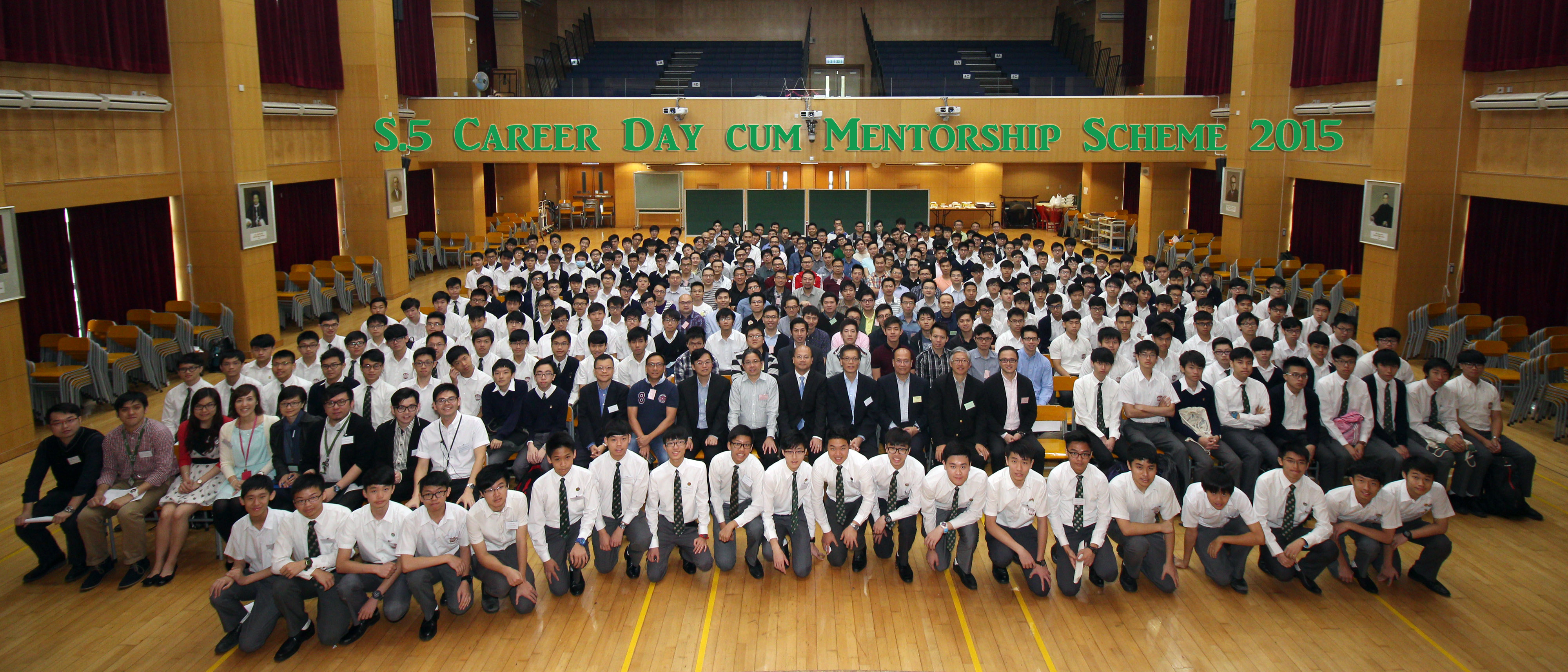 no images were found