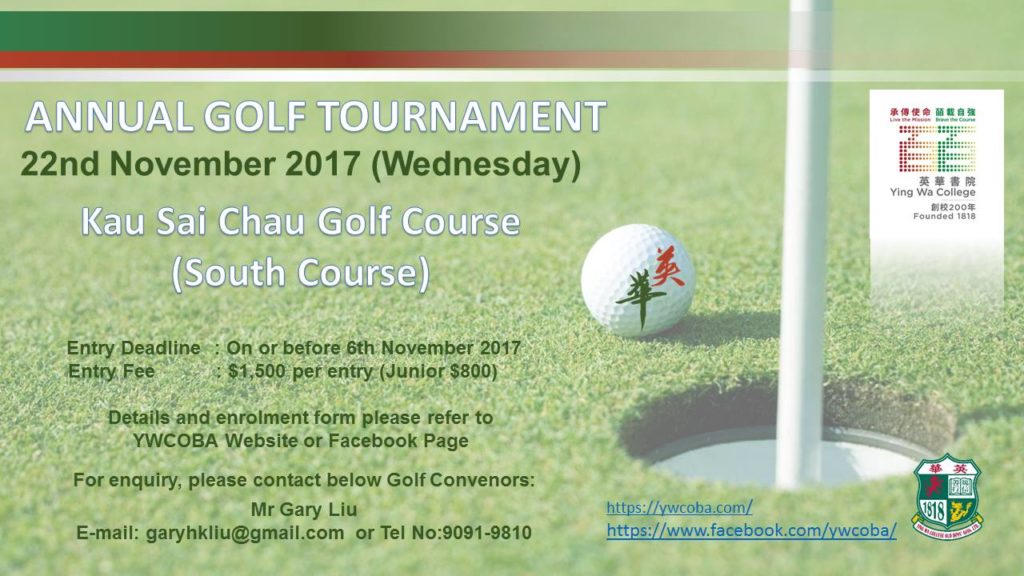 Dear alumni and fellow golfers,
Please note that the 2017 Ying Wa OBA Annual Golf Tournament will be held on the 22nd of November (Wednesday). Similar to last year the tournament will be held at the South Course of Kau Sai Chau Public Golf Course. Please see attached the enrollment form. Deadline of the enrollment will be on the 6th November so please hurry up.
To celebrate the school's 200th anniversary, participants of the event will receive memorable souvenirs in addition to our usual prizes and takeaways. New joiners are particularly welcome.
If you have any suggestions or questions regarding this event please feel free to contact me by email or at 9091-9810. We also welcome any further sponsor and prizes donation too.
Kind regards,
Gary Liu Hoi Keung