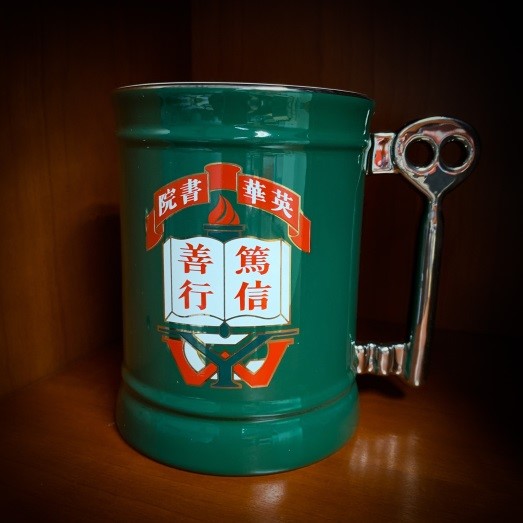 Dear Ying Wa old boys,
At the beginning of 2019, I wish you all a blessed and prosperous new year!
The Bicentennial celebration has concluded successfully in December 2018, with the Banquet held at the Hong Kong Convention and Exhibition Centre as its highlight. While many old boys contributed time, efforts or sponsorships to the celebration activities, there was an old boy, with his love to Ying Wa, donated over 2,600 pieces of "Ying Wa Mug" at the Banquet as a souvenir to each participant in celebration of the bicentenary of his alma mater. Although he preferred to remain anonymous, he humbly hoped that Ying Wa old boys, having received the mug, would honor the founding aim of the College – "The reciprocal cultivation of Chinese and English literature and the diffusion of Christianity" and support the "Terence Iles Scholarship in Theological Education" (the "Iles Scholarship") by donating HK$100 or more to the fund.
To maintain a healthy balance of the Iles Scholarship fund to perpetually sponsor old boys to pursue their studies in Theological education, your support and contribution to the Iles Scholarship is much appreciated. Please fill in the donation form attached to support the fund!
We thank you for your contribution in advance and look forward to your favourable reply.
Best regards,
Allan CHENG
Principal
Ying Wa College
KY LO
Chairman
Ying Wa College Old Boys'Association