Dear alumni,
We are pleased to announce that there will be a Thanksgiving Dinner to celebrate Professor Chan Yiu Nam's 75th Birthday and the event details are as follows:
Date : 10th December 2016
Location : Owners Box, 6/F Members Stand I, Happy Valley Racecourse, Hong Kong.
Reception will start at 6:00pm follow by dinner at 7:00pm
Free bar between 6:30 to 9:30pm (House wine and beer)
Fee: HK$1,000 per person.
Limited parking on request.
Please contact the below by December 5th 2016 (Monday) for resevation:
Mr. Kwan Kai Cheong Tel : 6333 8866;
Mr. Lo Kwing Yu Tel : 9467 0334;
Mr. Ng Chi Kwong, Gareth Tel : 6200 3922; or
Mr. Liu Lik Hang, Rex Tel : 6160 3887.
We look forward to seeing you at the dinner !
Selected photos :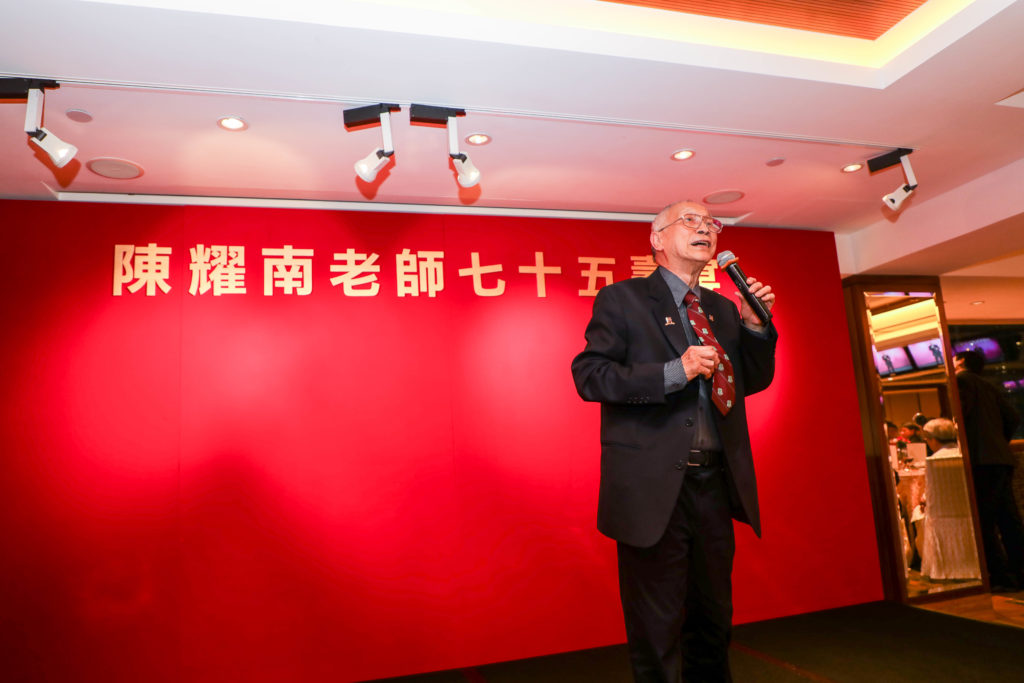 Uploaded at : https://goo.gl/photos/GXghLhPdPkLb24FQ6
Video :
Photo Credit : Ying Wa College